Huatai Hot Sale Municipal Solid Waste Sorting Equipment for Urban Garbage
Product Description
Municipal Solid Waste Sorting Equipment
With the socio-economic development and the high concentration of urban population, the output of municipal solid waste is rapidly increasing, the earth, our beautiful home is being surrounded by waste. The huge amount of municipal solid waste and the complex diversification of the contained ingredients not only bring about serious environmental pollution problems, but also bring a wide range of social problems, but also bring the waste of resources. How to make a huge amount of waste to achieve harmless, resource, reduction and socialization has become a problem to be solved in the world, according to the United Nations issued on the global urban solid waste management situation of the forward-looking report, to 2025 global The annual output of waste will reach 2.2 billion tons, the annual cost of waste management will increase to 375 billion US dollars. Our company's independent research and development of municipal solid waste sorting equipment (basic type), mainly by the 2H-1600-type household waste hydraulic gate balancing machine, household waste block crusher, FL-1500 plastic impurities separator, 2Z- 1200-type pulverizer, GD-1500 organic fine sorting machine, multi-functional box sorting machine, 1400 two-stage impurity off the machine, FL-1600 plastic impurities separator, HG-1500 multi-layer dryer , FL-1400 plastic impurities separator, automatic hydraulic balers and mechanical transmission devices and other equipment.
Municipal solid waste sorting equipment technology description:
Our company's independent research and development municipal solid waste processing technology and equipment, the use of "point, pick and use" of the waste disposal concept, through the advanced balance system, broken system, separation system, drying system, transmission system and Application system, so that the effective separation of waste ingredients, disposal and use, the real waste on the harmless, resource and reduction of treatment. The process has a good sorting effect, a high degree of automation, to achieve the reduction, reduction and harmless comprehensive treatment at the same time, to the greatest extent possible use of waste resources, is the most advanced domestic municipal solid waste processing equipment, To fill the gaps in the domestic non-junk selection of equipment, to achieve the city of waste waste into the good results.
Municipal solid waste sorting equipment
At present, our company has a number of comprehensive treatment of municipal solid waste invention and practical patents, the company's comprehensive production of municipal solid waste treatment equipment with independent intellectual property rights. The advantages of the main advantages are the following four aspects:
1.sorting effect is good
The comprehensive treatment equipment of municipal solid waste can effectively separate the waste plastics, waste rubber, waste fabric, scrap metal, masonry and impurities in the waste, and the purity can be more than 95%, especially for plastic, rubber, Clothing and other ingredients sorting rate can reach more than 98%;
2.a high degree of automation
Comprehensive treatment of urban solid waste The whole process of equipment used by the complete ownership of independent intellectual property rights, automation, intelligent advanced core technology, full use of video surveillance, remote operation, fully enclosed production methods, so that waste disposal unattended, safe, environmentally friendly No pollution;
3.resources to maximize
The municipal solid waste treatment technology is not only classified as high purity, but also can be sorted out the types of waste components can be directly used for the production of organic fertilizer, building materials, fuel oil, metal recycling, and thus widely used in agriculture Production, industrial power generation, residential heating, urban construction and other aspects of the national economy;
4.low operating costs
City waste comprehensive processing technology processing capacity, low energy consumption, high degree of automation, fewer personnel, and equipment supporting parts of the versatility of strong, less wearing parts, easy maintenance, long service life.
Our company's municipal solid waste treatment process and equipment compared with the traditional waste disposal methods, in the waste disposal of the harmless, resource and reduction, and so is the advantage is obvious.
Compared with the traditional landfill approach:
The traditional landfill takes up a lot of land, causing pollution to the groundwater source, causing the mosquitoes to sin, the mice are disaster, the smell of air and other environmental secondary pollution, direct landfill to "waste resources" discarded, can not be recycled. Our company's urban solid waste integrated processing technology not only covers an area of ??small, the environment will not cause secondary pollution, but also make waste resources waste into treasure, recycling;
Compared with the traditional waste incineration process:
Traditional waste incineration releases a large amount of harmful gases and dust, causing secondary pollution to the atmosphere and the surrounding environment, high construction and operating costs, causing huge losses to the government or business, and not all rubbish is suitable for incineration, and can not be cost-effective Purpose of waste disposal. Our company's integrated treatment of municipal solid waste is not only the construction and operation of low cost, wide range of applications, and the use of "points, pick and use" of the waste disposal concept, can maximize the waste, harmless and resource Treatment, but also to local conditions, make the best use, to maximize the economic benefits;
Compared with the traditional waste composting method:
There are many uncontrollable factors in traditional waste composting "natural" way,such as climate, microbes and so on, can not achieve large-scale industrial processing; toxic and harmful, flammable and explosive, radioactive, waste plastics, waste rubber and other components can not be degraded, polluted environment. Our company's integrated treatment of municipal solid waste can not only be customized design, large-scale industrial processing, and the equipment is easy to operate, can be fully automated; not only can achieve efficient waste disposal efficiency, but also to ensure that the overall operation of waste disposal process more secure.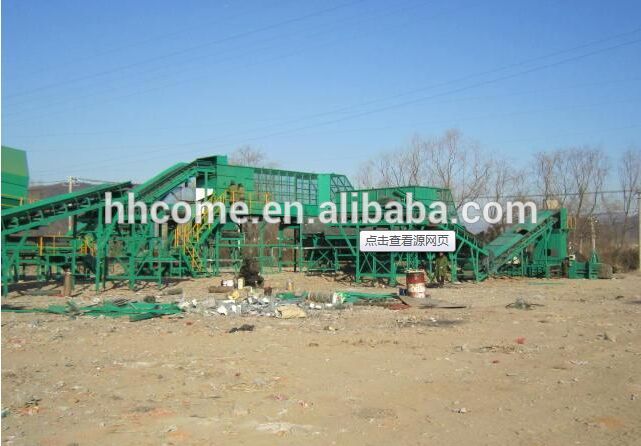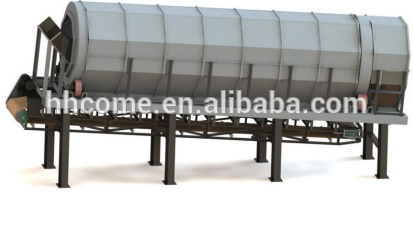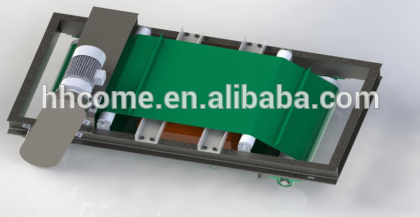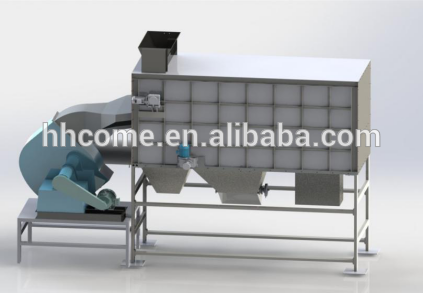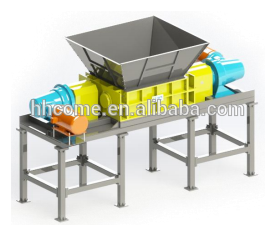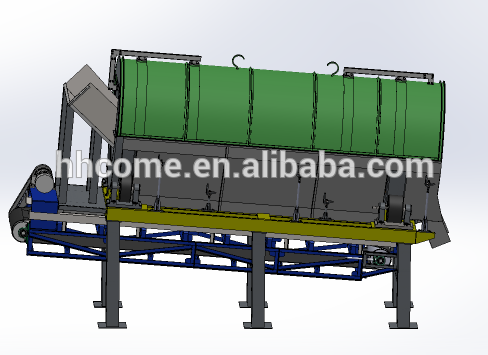 China Henan Huatai Environmental Equipment Co.,Ltd. was founded in 1950,whcih is a large-scale machinery manufacturing enterprise integrating R & D, design, manufacture and installation as one of the major grain and oil machinery and Environmental Protection Equipment manufacturing enterprises in China.Our company headquartered located in Huaxiang County Industries,Henan Province,China,covering 100,000.00 square meters.
Henan huatai existing staff is 520 people, including engineering and technical personnel 80 people, have senior titles in engineering and technical personnel 8 people, intermediate title 58 people.Holder of boiler pressure vessel welding qualified welders is 78, 322 items are eligible projects.Net output of fixed assets of more than 1.2000 million, the main factory building area of 21600 M2, office and auxiliary construction area of 14449 M2, with a variety of more than 120 sets of advanced production processing equipment, lathe, planer, milling machine, drilling machine more than 80 units, 10 sets cut sheet molding equipment, including the shear capacity of 13 * 2500, plate bending capacity of 20 * 2200 and plasma cutting and other equipment.Annual output value of 260 million.
Henan huatai long-term commitment to innovation and promotion of grain and oil and the environmental protection machinery, accumulated many years of management, to create a quiet, spacious production environment, for the manufacture provides the most convenient production conditions,coordination and detailed division of labor, let huatai in oil, biological engineering, environmental protection machinery sector are highly recognized by our clients.
Henan Huatai oil machinery and environment protection equipment have sold in more than 30 provinces and cities in China and exported to the United States, Sweden, Japan, Korea, Bolivia, Sudan, Kazakhstan, Tajikistan, Russia, Malaysia, Indonesia, Bangladesh, Myanmar, Vietnam, Thailand, Rwanda, Nigeria, more than 130 countries and regions.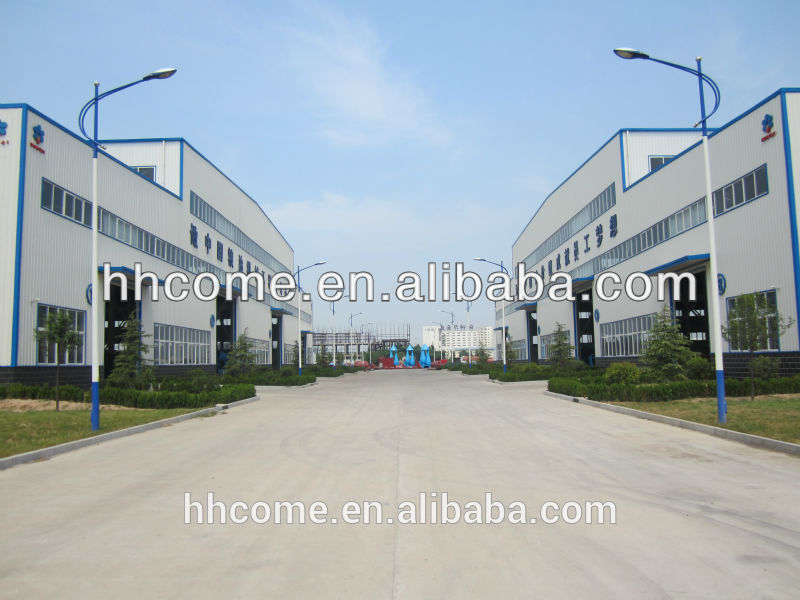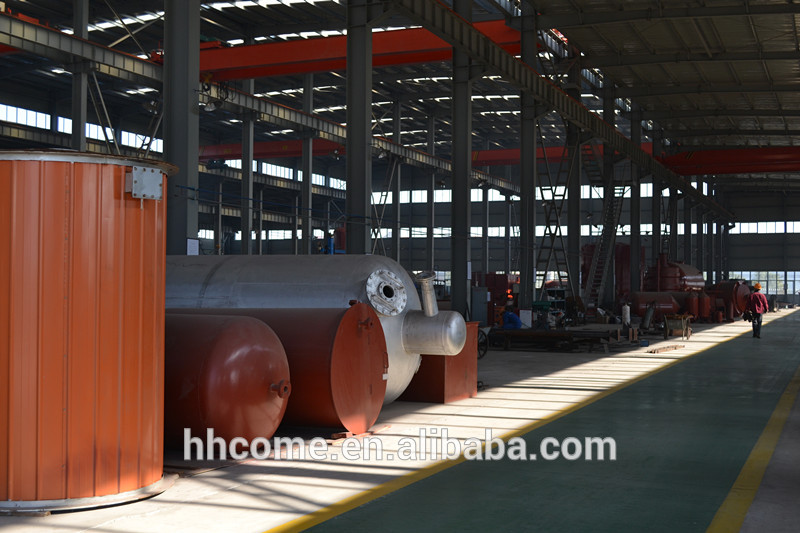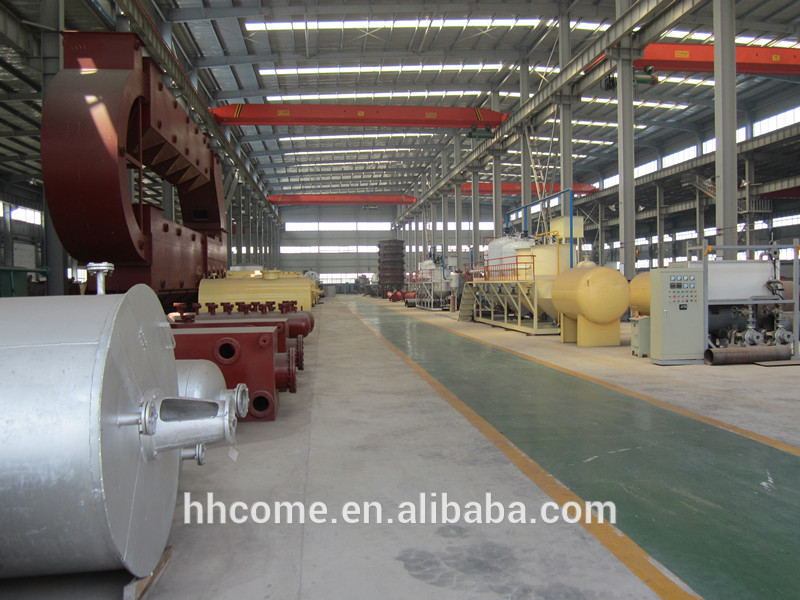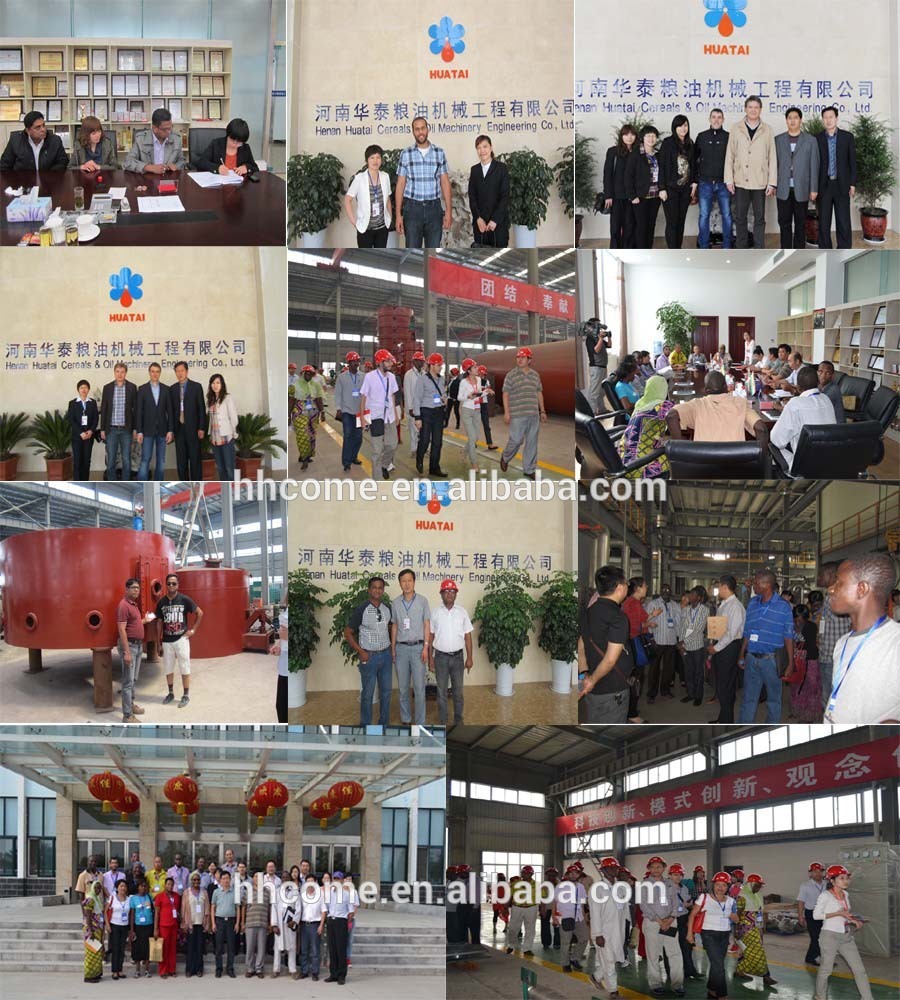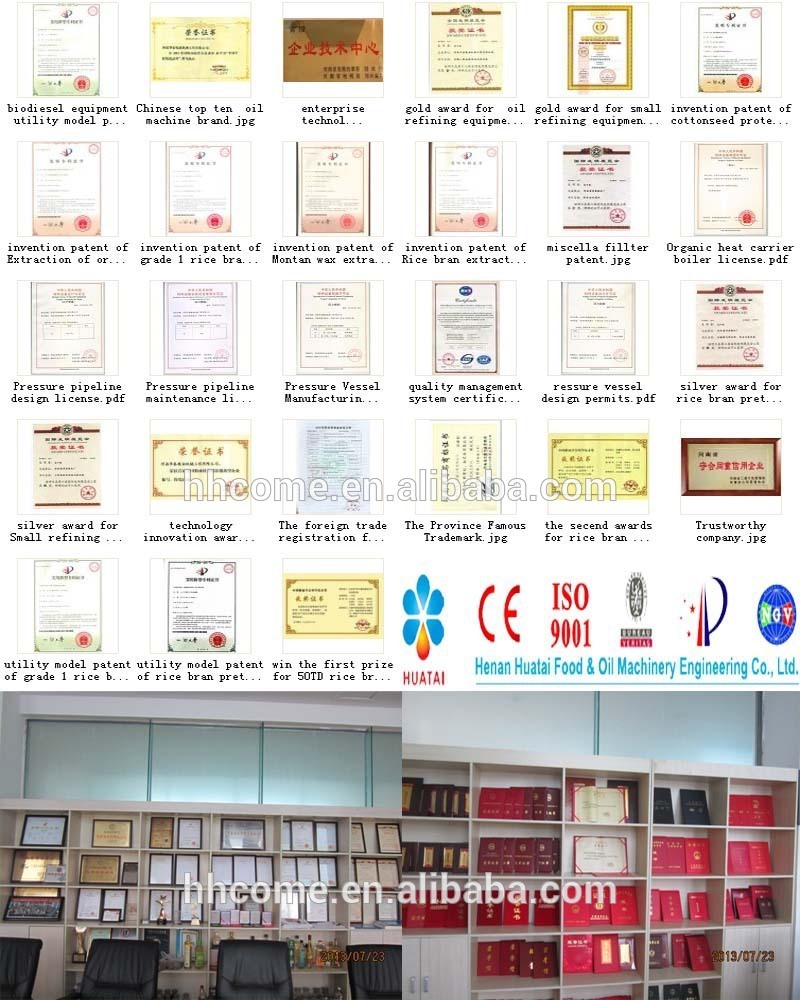 Quality and Service Commitment 
Our company always put the interests of customers and product quality to the first place, and always adhere to the"no best, only better" as our purpose. We will be commitment to provide high quality products with perfect site services and after-sale service.
Now the specific commitments are as follows:
1.Ensure to timely provide complete sets of equipment and accessories.
2.Ensure that one-time installation debugging acceptance.
3.To provide high quality material with preferential price.
4.Priority to provide customer our new craftworks and products.
5.Free training technological operator to ensure the trained staff can operation independently.
6.In the installation process,we will appoint a installation supervision staff on the spot.
7.we will offer an experienced project manager, organize a good installation team for the work of field installation debugging.
8.After the equipment field assembly and installation, we will be also responsible for the single equipment debugging, online debugging and Feeding trial operation,to ensure that equipments can normal operate in full load conditions. We will provide all kinds of information and records according to the requirements of the bid. The qualified completion files will be provided to customers according to their requirements 
within one month after acceptance.
9.In the warranty period, all because of the quality of products has caused the damage or failure of equipment, suppliers will take the responsibility for the free repair and replacing spare part. 
Due to the damage caused by the customer,we only charge material costs for repair and replacement.
After the receipt of customers notice,we will suggests the method to solve problem within six hours,or send specialist to the site to solve the problem within twenty four hours.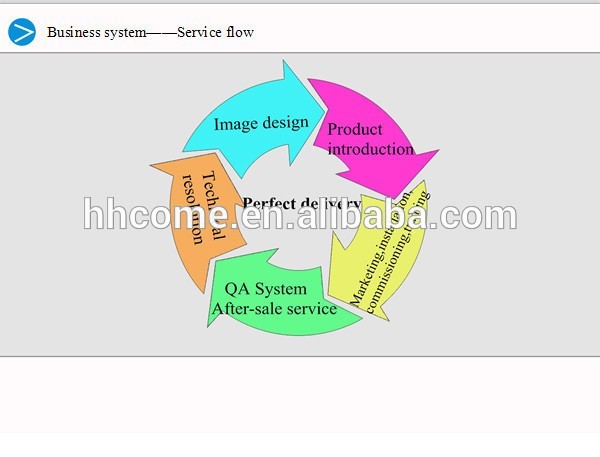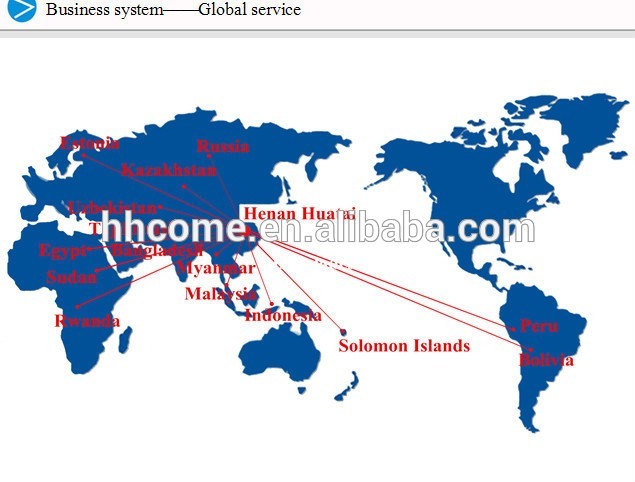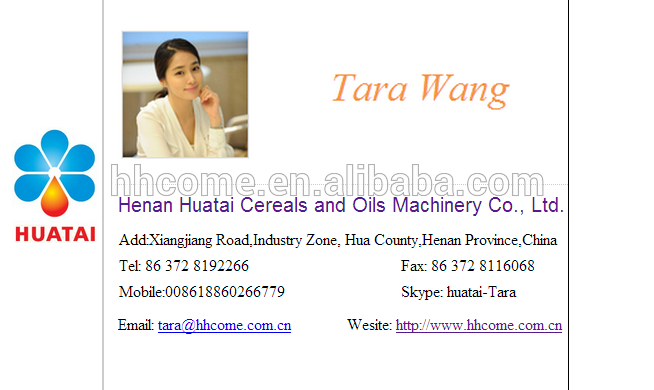 Contact us if you need more details on Municipal Solid Waste Sorting Equipment. We are ready to answer your questions on packaging, logistics, certification or any other aspects about Urban Garbage Sorting Equipment、Municipal Solid Waste Equipment. If these products fail to match your need, please contact us and we would like to provide relevant information.
Product Categories : Oil Machine > Mustard Oil Machine